World Health Organization leaders advised caution as new variants threaten progress against the pandemic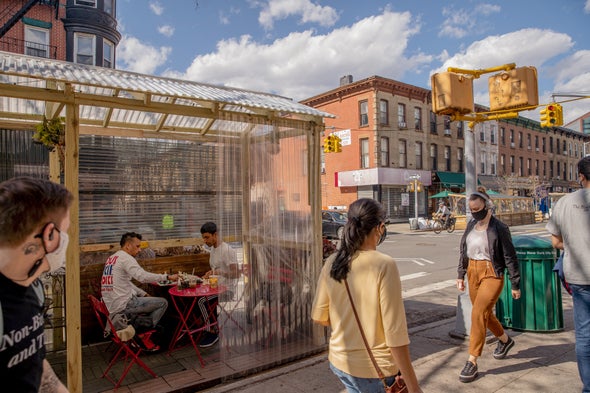 even if you are vaccinated, when you have a community transmission ongoing," said Mariângela Simão, the WHO's assistant director general of access to medicines and health products, in a recent news briefing.
"What we're saying is once you've been fully vaccinated, continue to play it safe because you could end up as part of a transmission chain," added Bruce Aylward, senior advisor on organizational change to the WHO's director general.
As of this writing, the U.S. Centers for Disease Control and Prevention has not changed its latest stance: it says that people do not need to wear a mask in most indoor or outdoor settings (apart from places that require one, such as hospitals, nursing homes, jails and public transportation). When asked about the WHO's advice for vaccinated people by the New York Times, a CDC spokesperson referred to its existing guidance and gave no indication those recommendations would be altered. The agency had not yet responded, at the time of publication, to a request for further comment.
The CDC's guidance that vaccinated people do not need to wear a mask or socially distance in most situations was issued in mid-May, before the highly transmissible Delta variant was widely circulating in the U.S. That variant, which was first identified in India, is thought to be 40 to 60 percent more contagious than the previously dominant Alpha variant, it and poses a risk to unvaccinated and partially vaccinated people. "Breakthrough" infections in fully vaccinated people are can occur, though they are rare and usually less severe.
The CDC's guidance for unvaccinated people continues to be that they should wear a mask in public indoor settings and follow other public health precautions, such as distancing and keeping to well-ventilated spaces.
ABOUT THE AUTHOR(S)

Tanya Lewis is a senior editor at Scientific American who covers health and medicine.
Credit: Nick Higgins